Antenna Zoning Book – Professional Edition:
Cellular, TV, Radio and Wireless Internet
By Fred Hopengarten
The ultimate toolkit for broadcasters, telecom, and WISP providers with practical information and usable forms, templates, and examples.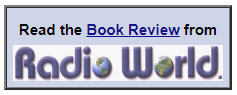 About Fred Hopengarten
Fred Hopengarten is a communications lawyer specializing in antennas and towers, as well as an industry speaker for organizations such as the Electronics Industries Association, National Association of Broadcasters, and Society of Broadcast Engineers.
His published works include articles for Communications-Engineering Digest, ComputerWorld, Cable Television Business, CableVision, and Cable Marketing Broadcasting.
Antenna Zoning — Key Features:
Published in conjunction with the Society of Broadcast Engineers (more than 100 local chapters, 5,000 national members, monthly local meetings, nationally sponsored seminars).
Antenna growth in the United States has contributed to new digital radio/TV transmission, increased telecommunications and wireless usage. Almost all commercial service antennas need permits.  All services must obey zoning laws.
Book is a complete toolkit with practical information, with a CD containing usable forms and examples.
Antenna Zoning — Description:
If you are building, adding to, modifying, or even upgrading a commercial antenna system, and most especially if you hope to erect a new tower, then zoning laws apply to you. "Antenna Zoning" enables you to successfully navigate structure regulations, permitting, and even lease negotiations.  Whether you are involved with broadcast radio or television, cellular telephone, paging, wireless internet service, or other commercial telecommunications, this book is a "must-have" before you begin work on the project.
Author Fred Hopengarten is a specialized communications lawyer with extensive experience in antenna and tower regulation, and has been involved in many high-profile zoning cases. His first-hand experience comes through to you in this book with lessons learned, case studies, examples, and material you can use presented in an easy-to-understand manner.
This title contains tactics that can help save you thousands of dollars in legal fees and speed up the process of obtaining necessary permits. It features a CD that is packed with sample legal forms, cases, sample permit applications, lease clauses, and more. Together, the book and CD are a complete handbook for navigating the antenna zoning and leasing journey. 
In recent years, local zoning laws have changed considerably for broadcast and telecommunications antennas. New laws apply to every new or modified antenna in the industries of terrestrial broadcast (radio and television) and telecommunications (cellular and wireless Internet):
Radio

: Antenna conversion to digital radio is at 50% growth year over year.

TV

: Antenna upgrades for digital signals. What about "Over the Air" reception?

Telecommunications

: The number of cell towers is expected to grow from 175,000 to 260,000 in 2010 alone. Each tower has 3-4 antenna tenants including cell phone, wireless Internet service providers 

(WiMax and Wi-Fi carriers), 

and mobile TV providers.
Published in conjunction with the Society of Broadcast Engineers, this publication is an invaluable resource that will save the reader thousands of dollars, and many hours of time, by providing essential information that cannot be found in the public domain.
Antenna Zoning —Table of Contents
Principles That Will Help You Win

The Process in a Nutshell

Your Winning Team

Basic Preparations

Getting to Know the Players;

Possible Objections — Safety Issues

Possible Objections — Aesthetic, Noise and Nuisance Issues

Possible Objections — Environmental Issues

Possible Objections — Diversionary Tactics

The Permit Application

The Public Hearing — Your Big Moment in the Spotlight

Deliberations and Decisions

Appeals

Lawsuits

Now, Get the Permit and Build Your Antenna System!

Awkward Post-Permit Situations

Post-Construction Issues

Lease Issues

Drafting or Redrafting a Bylaw, or State Statute

Bibliography

Index
Antenna Zoning — Book Details and Ordering:
Available via: Amazon.com
Hardcover:  440 pages + CD
Publisher: Focal Press
Publication Date: April 1, 2009
Language: English
ISBN-10: 0240811127
ISBN-13: 978-0240811123
Dimensions: 9.3 x 7.3 x 1.1 inches

CD-ROM included

containing sample legal forms, cases, sample permit applications, lease clauses, and more. Windows and Mac compatible.
For updates, see latest 

Errata and Addenda
The book may also be purchased through the bookstore of the Society of Broadcast Engineers at http://www.sbe.org/sections/store_books_listings.php.
Here's a photo of the author signing copies at the annual NAB show:

Reviews:
[Serious job title beginning with a capital C], Major Market, Major Network TV and Radio
Read that whole damn book cover-to-cover (and I mean it – I even read the bar code on the back) and every file on the CD.  OK, I didn't read some of the 400+ page files, but all the other ones… Naturally there was a lot of information I was familiar with, having gone through the wars… But I was surprised how much was new to me.  I think your book would do its real (but subversive) job: scare me into hiring an actual lawyer.  Even having gone through the wringer once, I still wouldn't want to fly solo. After reading through it all and not finding anything substantial to pick at [Note: he made one comment on one sub-section of one chapter]… OK, I'm done complaining.  It was, as always, a pleasure to read your writing, no matter how dry the subject.
Tim Duffy, Chief Technology Officer of Stelera Wireless, LLC
Antenna Zoning is a critical read for anyone involved in participating in all aspects of building or maintaining communications sites. Fred Hopengarten breaks down the details and provides all of the tools that a professional needs to handle almost every type of site situation. His extensive experience has been well documented in this book.
Erwin G. Krasnow, Esq., Partner, Garvey Schubert Barer 
[Mr. Krasnow is former Senior Vice President and General Counsel of the National Association of Broadcasters.]
Fred:  This morning I had occasion to leaf through Antenna Zoning. You are a very gifted writer — I love your writing style. Your ability to communicate complicated, (albeit) boring material in an entertaining and instructive manner is impressive. Rather than keep the above thoughts hidden, I decided to send you this "fan e-mail." With admiration and best wishes, Erwin  
Scott Fybush, Northeast Radio Watch
Based in the Boston suburb of Lincoln, attorney Fred Hopengarten has become the go-to guy for the stickiest issues of tower construction and local zoning regulations. (Remember the big fight up in New Hampshire over tower construction for Bob Vinikoor's WQTH? That was Hopengarten battling state and local officials all the way up the legal chain, and winning.) In this useful volume, Hopengarten shares his experience and knowledge. It also includes a CD full of sample legal forms and other documentation. Source:  http://www.fybush.com/NERW/2009/091130/nerw.html
Ron Feutz
Just bought your book this fall…invaluable info…need to update several small towers on hilltops that I built or bought 15-20 years ago, and boy have the zoning and tower ordinances changed a lot in that time. Thanks for doing most of the homework for me!!